At the end of a long work week, there's nothing like coming home to your very own swimming pool in Birmingham . Swimming pools can offer you a lot, including an impact-free way to exercise as well as a place to gather with your friends and family. When you are looking at your options for installing a swimming pool in your yard, consider how a swim spa could benefit you. Swim spas combine the benefits of traditional swimming pools with the therapeutic qualities of a hot tub—all in one compact package. Keep reading to learn more about the benefits of installing a swim spa.
Size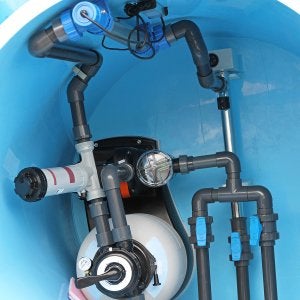 If you've given up on the idea of having your own swimming pool because you don't think you have enough space, a swim spa could be the answer. Swim spas are smaller than traditional swimming pools, so are ideal for smaller yards or for people who don't want to devote too much space to a pool.
Relaxation
A hot tub provides relaxation and stress relief, which can be very important in today's hectic world. If you've been trying to decide between installing a pool or a hot tub, a swim spa combines both into one unit. You'll get massaging jets where you can kick back and feel all your cares melt away without having to have a separate hot tub from your pool.
Exercise
Exercise is important for a healthy lifestyle, and swimming provides a full-body workout with no impact on your joints. When you have a swim spa, you don't have to worry about executing turns or not getting enough momentum, as the jets can be adjusted to push back against you as you swim to keep you in place. If you want to try water aerobics or other forms of water exercises, simply turn the jets off and get creative.