If you want to get in shape and increase your physical activity in the coming year, now may be the time to think about scheduling a swim spa installation for your home. A swim spa will allow you and your family members to swim, play, and perform aquatic exercises in the comfort of your backyard. With services from a company that installs fiberglass pools in Birmingham, you will be able to pick out the ideal swim spa for your lifestyle and fitness goals. Let's compare two of the top swim spa models to help you decide what type of swim spa is right for your needs.
H2X Swim Spa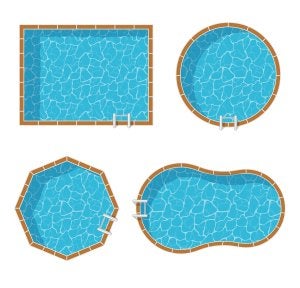 The H2X Swim Spa among the most innovative swim spa units that are on the market today. When you choose to install a new H2X Swim Spa on your property, you will enjoy the many benefits that this type of swim spa has to offer. Some of the key features of an H2X Swim Spa include its flat floors, comfortable seating, and powerful jets. The H2X model is large enough for aerobic swimming and aquatic therapy training. Whether you are in need of a swim spa for training or play, you are sure to enjoy the sleek features and innovative design of the H2X.
Michael Phelps Signature Swim Spa
The Michael Phelps Signature Swim Spa is the namesake model for Olympic swimmer Michael Phelps. This state-of-the-art swim spa has been engineered with the aspiring athlete in mind. One of the key benefits of the Michael Phelps Signature Swim Spa is this model's beautiful design. The sweeping curves and graceful good looks of this swim spa will make it a beautiful addition to any backyard. The Michael Phelps Signature Swim Spa also features a patented Wave Propulsion™ Technology System, which will help you advance your training. If you are a serious swimmer, you will want to be sure that you explore all of the terrific benefits that are offered by the Michel Phelps Signature Swim Spa.