Nordic Spas in Birmingham
Add Style to Your Backyard While Improve Your Health
At AllStar Pool & Spa, we offer Nordic spas and hot tubs. These high-quality, therapeutic hot tubs are available at affordable pricing. The Dual Therapy System from Nordic combines high flow massage jets with a whirlpool therapy to massage the whole body. This provides the perfect balance of active and passive muscle and joint relief that other spas do not offer.
Nordic spas have the following unique traits:
Provides therapy for arthritis and other conditions
Massages both the front and back sides of the body
Offers a relaxing recreational experience
Is hand built from the finest materials
We offer the following Nordic Spa models:
Warrior XL Model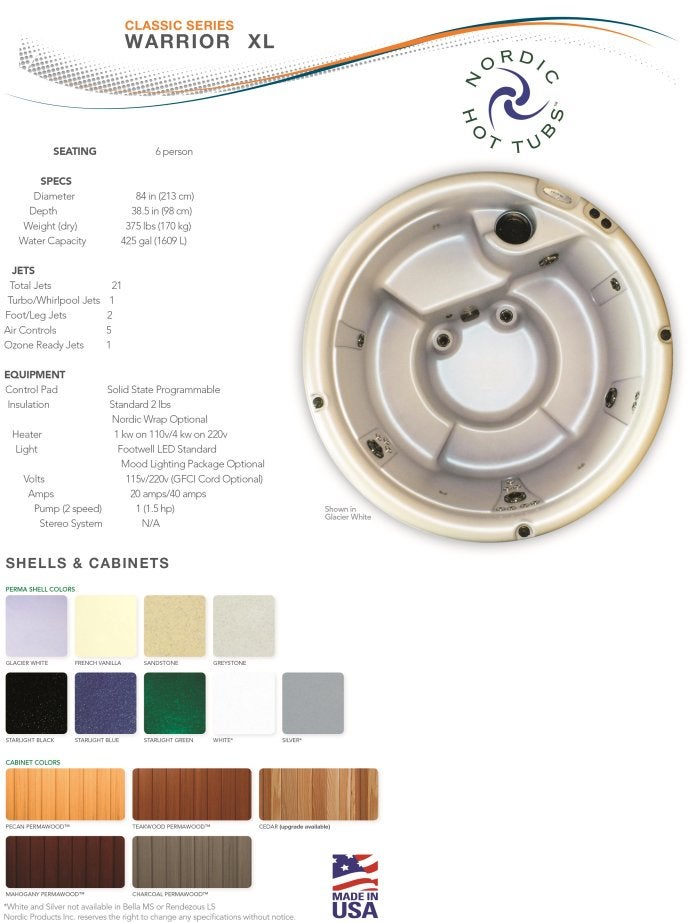 Stella MS Model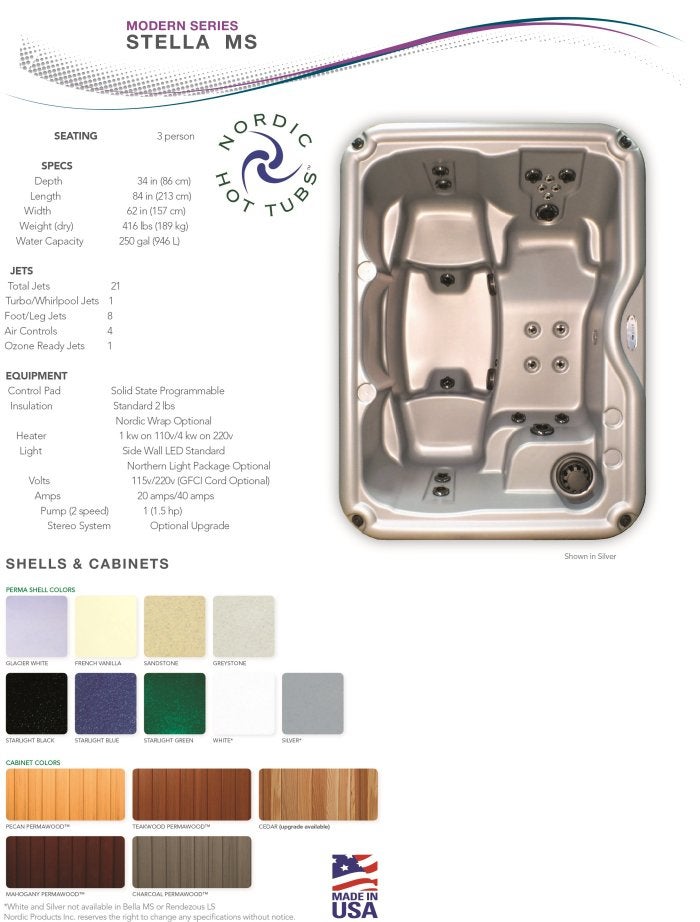 Retreat MS Model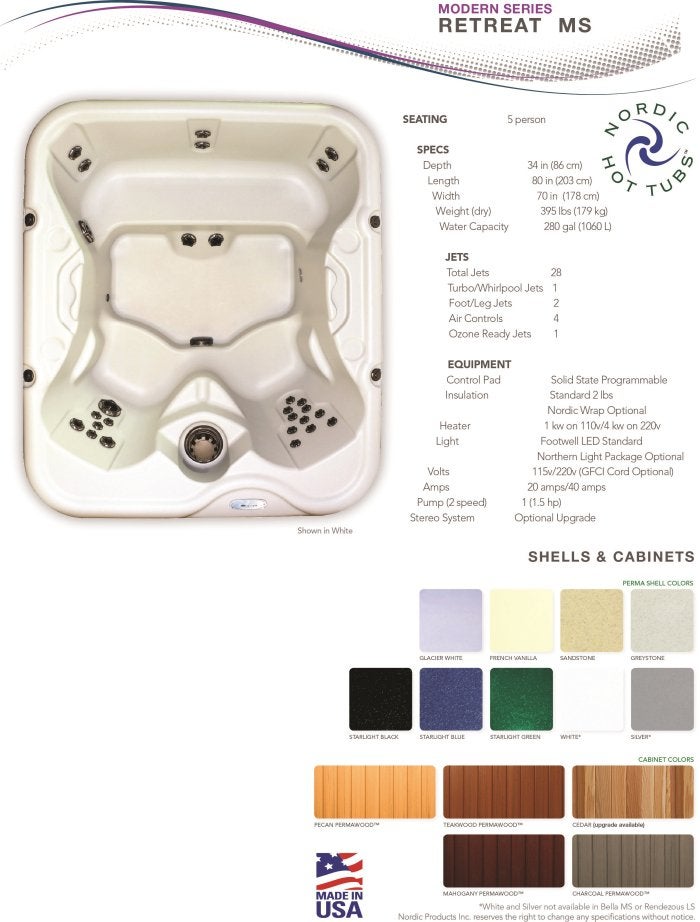 AllStar Pool & Spa makes these quality hot tubs affordable with 110 or 220 volt application. At AllStar Pool & Spa, we are enthusiastic to install your new Nordic spa with strong attention to detail for quality results that can last for many years to come. If you would like more information about Nordic spas, please contact us at (205) 655-8870 (Birmingham) today!