Getaway Hot Tubs deliver:
RELAXATION Unwind in the privacy and comfort of your own backyard. Getaway Hot Tubs are the perfect excuse to escape and rejuvenate.
HYDROTHERAPY Relieve muscle aches and pains with strategically placed jets that melt away the stress of the day. QUALITY Master Spas' thorough quality control process ensures that quality is found in every inch of a Getaway Hot Tub. From the unibody construction of high-density polyethylene, which produces a strong, lightweight and scratch-resistant hot tub, to the high quality, easy-to-use controls, your hot tub is both durable and hassle free.
CLEAN WATER All Getaway Hot Tubs feature patent-pending EcoPur® Charge Master Core Technology, a water purification system that keeps the water sparkling clean and assures that the quality of your water is superior to all industry standards. Best of all, this means you can spend your time enjoying your hot tub, not worrying about maintenance.
ENVIRONMENTALLY FRIENDLY Master Spas uses foam insulation that does not contain any ozone-destroying gases or gas emission hazards.
ENERGY EFFICIENT Full foam insulation maximizes heat retention and temperature control, which results in lower energy costs. Every Getaway Hot Tub meets stringent energy efficiency regulations.
CERTIFIED Getaway Hot Tubs meet strict UL standards and are produced by Master Spas, a Trade Certified manufacturer of hot tubs and swim spas.
We offer the following Getaway Hot Tub Spa models: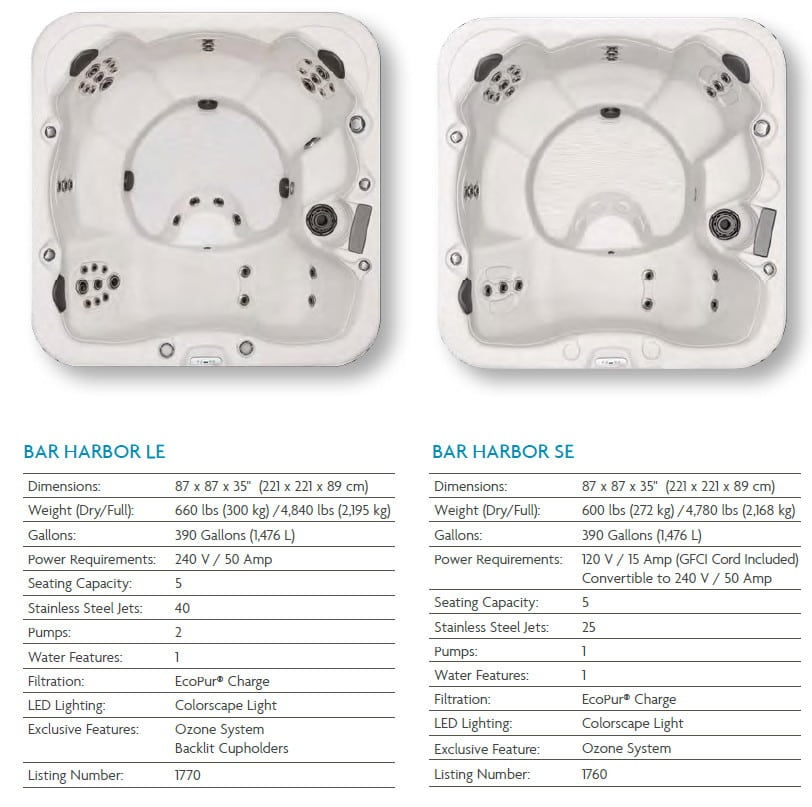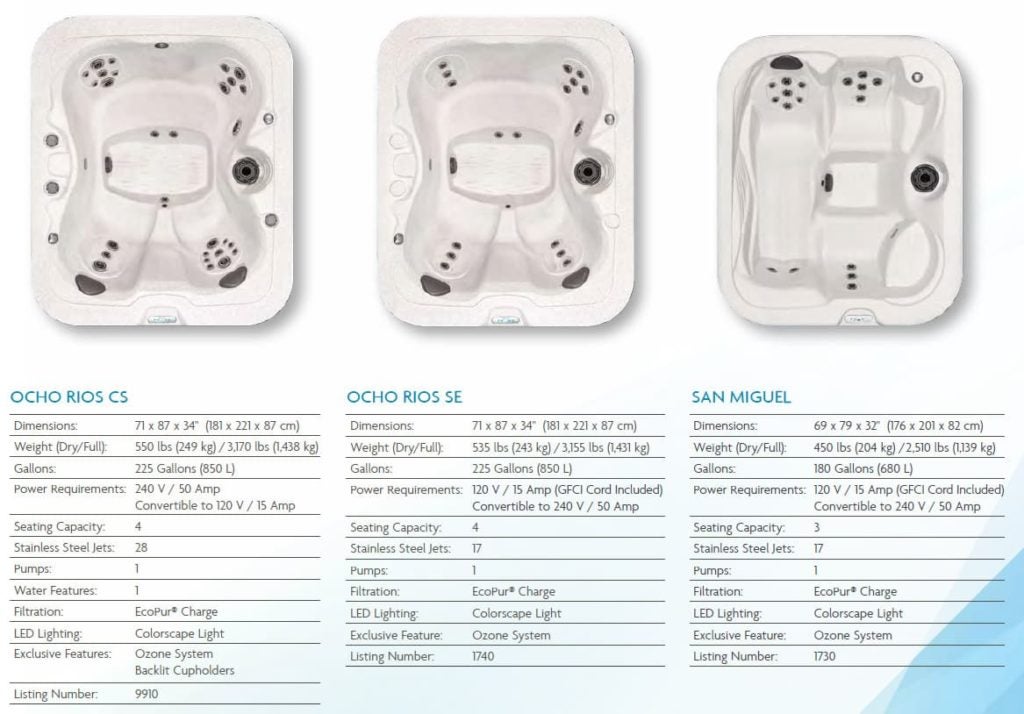 What Make Us Unique?
AllStar Pools is a Locally Family Owned and Operated Business
Opened in 1983
Over 90 Years Combined Experience in Pool and Hot Tub Industry
BBB A+ Rated Company
Full Pool and Spa Products and Service
Flex Financing Available!
Free In-Store Water Analysis