Michael Phelps Legend Hot Tub
Finely-Crafted Hot Tubs in Birmingham & Gardendale
At AllStar Pool & Spa, we offer Gardendale and Birmingham pools and spas that fit your needs. The Michael Phelps Legend hot tubs provide form-fitting seats that perfectly match to your body. This collection can wrap you in comfort and offer ultimate hydrothermal therapy. In addition to relieving you of a number of physical ailments, you can have the ability to control your hot tub from your smartphone as well.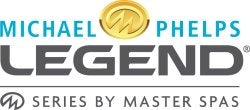 Introducing world class, luxury hot tubs. The Michael Phelps Legend Series by Master Spas. One glance and you will see these hot tubs shatter the mold. Custom designed crystal like jets and stainless steel accents give the Michael Phelps Legend Series spas a sophisticated and contemporary feel. Beautiful, graceful lines, breath taking lighting and soothing water features make Michael Phelps Legend Series a work of art. Master Spas flagship line or premium hot tubs is also a stunning work of technology. The color display control lets you easily manage every function of the hot tub, and by using your smart phone or tablet apps you can make sure your spa is always ready no matter where you are. The Michael Phelps Legend Series by Master Spas are the best designed, best engineered hot tubs you can buy. No wonder they are the ultimate relaxation machine.

The features of the Michael Phelps Legend Series include: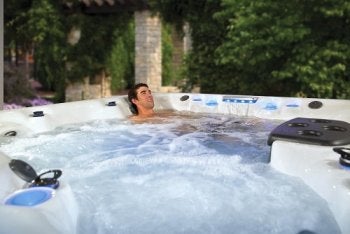 Stress relieving neck and shoulder seats
Foot therapy options
Biomagnetic therapy systems
Exclusive Orbit Jets with crystal-like nozzle

Click here to check out the Michael Phelps Legend Feature Sheet
See video of Michael Phelps Spa
The Michael Phelps Legend Series also includes a Noise Reduction System that reduces pump and motor vibration by 150% for an even more serene experience. Your atmosphere can be enhanced with an LED light package that gives you a kaleidoscope of colors customizable to your preference. For more information about the Michael Phelps Legend series, please call us at (205) 655-8870 (Birmingham) or (205) 608-3556 (Gardendale).