Vinyl liners are one of the key style elements for your above-ground pool. Vinyl pool liners protect your pool while creating the look you want for your backyard space, but many people know very little about liners until they actually invest in a swimming pool. If you are in the market for pool liners near Birmingham, AL, here is what you need to know.
Fit Is Everything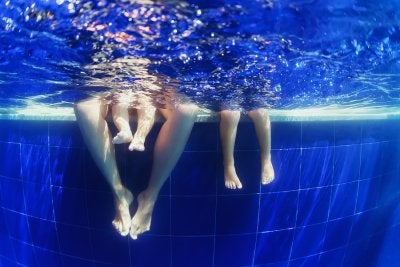 Getting the right fit for your vinyl liner should be your primary concern. Poorly fitted pool liners can look wrinkled, leak, and even cause damage to your pool by allowing dirt to get trapped in the wrinkled areas. Even if they don't cause any problems, liners that don't fit properly wear out faster and need to be replaced more often. The best way to get the right liner for your swimming pool is to work with a local company that can precisely measure your pool for you to ensure you get the best fit.
Professional Installation Matters
Although it is possible to order a vinyl pool liner online, most above-ground pool owners struggle to install their own liners. Not only is the job tedious, but improper installation also leaves your pool at risk. Above-ground pool liners help to protect your pool from the elements, but when they are not installed properly, they leave your pool vulnerable to weather damage and more. Professional installers will ensure your liner is placed correctly the first time so you can avoid complications as well as costly and time-consuming repairs.
Design Options Are Nearly Limitless
Your vinyl liner is your way to put your stamp on your above-ground pool. Liners come in a variety of colors, patterns, and thicknesses to help you get the look you want. For instance, choose sandy colored vinyl tiles to cast an aqua tone reminiscent of Caribbean islands on your pool water or deep blue vinyl to create vividly colored water. Your pool professional can help you match your liner to backyard style.