The summer season will be here in a few short weeks, which means that it's time to get started on maintaining your swim spa or fiberglass swimming pool. During the hot summer season, your swim spa needs regular maintenance and care in order to remain clean, clear, and pleasant for swimming. With services from a swim spa contractor in Birmingham, you will be able to create a maintenance schedule for your home's swimming pool. To help you achieve the best results from your pool maintenance, here is a look at some essential pool care tips that you should always follow.
Skim Your Pool Regularly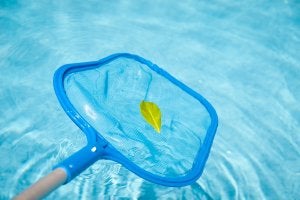 After you open your pool up for the season, your pool's water will be continuously exposed to the outside air. Bushes and trees that are adjacent to your swimming pool may drop their branches and leaves onto the surface of your pool. To keep your water clean and avoid clogging up your pool filter, it is important to make sure that you regularly skim the surface of your swimming pool water.
Clean Your Pool Filter
Cleaning out your pool filter is another essential aspect of regular swimming pool maintenance. Throughout the peak summer swimming season, your swimming pool filter will be continuously working to remove unwanted debris from your pool water. If you neglect to clean out your pool filter regularly, it can clog up and fail to function. In the event that you find that your pool filter is cracked or broken, you will need to purchase a replacement unit immediately.
Balance Your Pool Chemicals
Any residential pool owner is aware of the importance of having properly balanced pool chemicals. Maintaining the right chemistry in your pool, however, requires consistent care and attention. Every week, you will need to use pool testing strips to examine your pool water's pH balance and overall chemical composition. Any imbalances in your chemistry mix need to be corrected before you dive into your pool. A pool maintenance professional can help you make sure that your pool water has been balanced correctly.