Swim spas in Birmingham, AL are the perfect blend of the household pool and the relaxing hot tub. With a swim spa, you don't have to choose between relaxing in the cool water or soaking up the warm jets. The only choice you have to make is: where should I install my brand new spa? If you need further convincing, here are a few reasons to get a swim spa:
Great Fitness Resource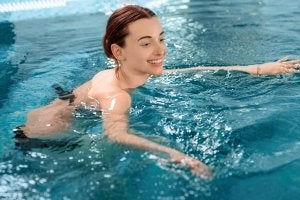 The great thing about swim spas is that they allow you to customize your exercise routine. Instead of reaching your peak swimming speed or continually adding laps to your routine, you can stay in one place. With adjustable jets, you can change the amount of resistance and current coming at you as you swim against the jets. You won't need to turn around and swim laps to constantly improve; you just have to focus on what you love: swimming.
Pool and Spa in One
If you want to host a barbecue and swim party, your swim spa will do the job perfectly. When you want a cozy, intimate evening in a hot tub, jump in your swim spa. No matter your preference, you'll find it. You may not be able to dive in a swim spa, but a rousing game of volleyball or "Marco Polo" is still a fun possibility. Also, when you want the benefits of a pool, but you don't have the backyard size to accommodate one, swim spas are the perfect option.
Easily Installed
Swim spas come in an above-ground or in-ground option. If you're going for in-ground installation, their compact and whole construction allows for a quick, easy install. When you have the above-ground option, you can pack it up and move it anywhere around the yard or to your new home without a problem. Either way, you'll be happy you invested in a swim spa.