A clean and well-maintained pool can be a lovely addition to your backyard, and choosing the right pool tile can lend additional luxury and beauty to your swimming pool . If you're planning swimming pool designs in Birmingham, AL, there are a few things that you will want to know about pool tile.
Benefits of Tile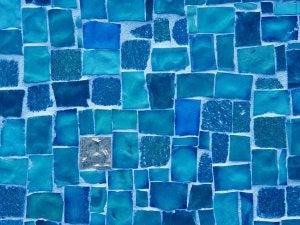 Tile is a versatile feature that can add a depth of character and color to your swimming pool area. Whether you choose to go with the standard tile installation or something more artistic, there are several advantages to consider when thinking about getting tile. Tile is durable and with proper care, it can enhance your pool for its lifetime. Pool tile requires little upkeep, comes in a range of sizes and materials, and its reflective nature can make your pool appear larger than it is.
Pool Tile Options
If you already have a pool area designed, glass mosaic tiles can be added to update your pool's look and are currently trendy for luxury pools. Glazed porcelain tiles are a great option if you are building from scratch and want tile that can extend from inside your pool out onto the deck area. Before selecting your tile, feel its surface texture against your hands and feet so you can be sure that it has an abrasive grain strength that you are comfortable with. Ceramic tile can also be used in and around your pool and comes in a broad variety of colors and styles.
Pool Tile Maintenance
Taking proper care of your pool will help maintain your tile. Proper water pH level prevents scale buildup, which creates unattractive brown or white patches. As roots grow, pool walls age, and the ground settles around or under your pool, you may need to deal with damage to your pool tile. To prepare for this, consider buying extra tiles at the time of installation, so you can make any necessary repairs in the future without the hassle of tracking down the right type and color of tile.