Whether you are planning on installing a new above ground pool in your home, or your current pool is in need of an update, it is important to choose a quality pool liner. With a pool liner that is both functional and stylish, you can feel great knowing that your pool will remain in fantastic condition for all of your recreational needs. By working with a company that offers vinyl liner replacement in Birmingham, AL, you will be able to select the perfect vinyl liner for your pool . Below you'll see some factors that will guide you toward the right liner for your pool upgrade or installation.
Cost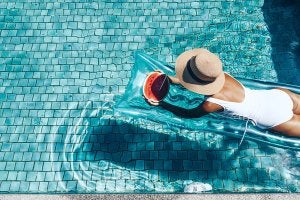 When you are planning any project related to pool installation or renovation, your budget will be among the most important considerations. Overlap pool liners that will cover the walls of your pool and stay in place with a series of coping clips will be one of the most cost-effective choices, making this type of liner perfect for projects with tighter budget constraints.
Pool Size
The shape and size of your pool will be important to think about when you select a liner. Naturally, you will want the liner to fit perfectly into your pool so that you do not experience slippage and other issues. With options like the J-hook pool liner, you can ensure a strong and secure seal that will keep the liner in place every time you go for a swim.
Installation Process
Most pool liners are simple to install when you work with a professional pool company specializing in vinyl liner replacements. Still, you might opt for the most hassle-free liner installation, which will come with beaded pool liners. These liners will snap into a track system with bead receivers, which secure the pool liner at multiple contact points rather than hooking onto the rim of the pool.