When you are considering a pool installation for your property, you may want to think about choosing a swim spa over a conventional inground pool. Unlike inground pools, which can be costly and take up significant space, swim spas are compact, versatile, and affordable. A company that offers small swimming pools in Birmingham, AL will be able to answer all of your questions about the great advantages that a swim spa has to offer you. After your swim spa installation has been completed, you will be able to relax in the comfort of your very own pool. Before you begin shopping, check out this quick comparison of the advantages that swim spas have to offer over inground pools.
Compact Design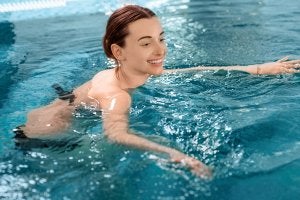 One of the great benefits of swim spas is that these types of pools are available in compact designs that will fit on a variety of properties. When you choose to design a new inground pool, you will need to make sure that you have significant space available for your installation. By contrast, a swim spa can work in a compact area of your yard.
Easy Installation
Along with offering a compact design, a swim spa will also provide you with easy installation. With the help of your swim spa installation professionals, you can install your new swim spa in a few days or less. Inground pools, on the other hand, can take weeks to fully install. If you are seeking easy installation for your new pool, you may want to choose a swim spa.
Simple Maintenance
Finally, a swim spa will also provide you with easy maintenance throughout the seasons and years. A conventional inground swimming pool needs to be professionally maintained at least once a year. By contrast, your swim spa can be kept in perfect condition with a few simple at-home procedures. If you have decided that a swim spa is the perfect fit for your outdoor recreational needs, be sure to get in touch with a company that specializes in swim spas in your local area.