Having your very own swimming pool can be relaxing and good for your overall health. When you have a pool, your home can be the go-to spot for your friends and family for weekend relaxation and fun. You can also enjoy it at any time you want on your own. As a pool owner, there are a number of responsibilities you have to keep your investment in good shape. A pool liner replacement in Birmingham may be necessary after you have owned your pool for a number of years, or when it shows other signs of wear and tear. Read on to learn how to tell that you need a replacement pool liner.
Cracks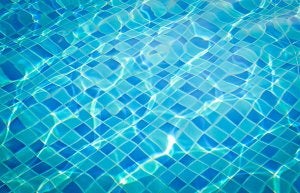 If you see cracks in your pool liner, it is a sure sign that it's time for a replacement. Pool chemicals and harsh UV rays can cause your pool liner to deteriorate over time. Keep in mind that some cracks are visible, while others may be too small to see. A routine pool inspection can help spot these cracks and let you know that it's time for a replacement. This can save you time and frustration in trying to figure out what is wrong with your pool.
Water Levels
Have you noticed that the water level in your pool is going down too quickly? This can indicate that you have a problem with your pool liner. As time goes on, a pool liner can lose its durability and start to leak water. Water leaks can cost you money, as you'll have to refill your pool more often. Leaks can also cause problems such as corrosion, and may even lead to issues such as sinkholes.
Fading
Your pool is subject to UV rays throughout the summer when they are the strongest, and the pool liner can take a beating from that. Most pool liners are resistant to fading, but eventually, it can happen. Fading is one of the first signs that your liner will need to be replaced soon.