You may have heard the word swim-spa and wondered how it can compare to the two different installations of a spa and inground pool near Birmingham, AL. With several technological advancements, pool makers have managed to combine the best of both spas and inground pools to create the swim-spa. Take a look at how a swim-spa is the perfect choice when deciding between a pool and a spa.
Host Fun Swim Parties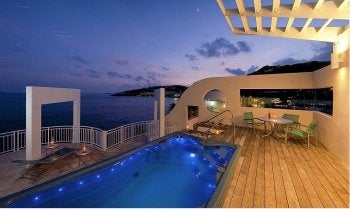 If you love to host barbecues and fun get-togethers with your family and friends, then you are probably leaning toward installing an inground pool. However, all of the fun games and activities you may want with an inground pool can easily be done with a swim-spa. Water volleyball games, socializing, and many more water activities are just as much fun with a swim-spa. You also have the option of turning on the spa features without anyone having to leave the pool.
Relieve Body Aches
Maybe you have considered purchasing a hot tub spa to relieve your daily aches, pains, and stresses. The hot water and therapeutic jets found in spas can feel amazing after a long day of work. Thankfully, you can still receive those great benefits, and the therapeutic benefits of a swimming pool, with your swim-spa installation. Therapeutic swim-spas come with spa jets, heated water, and the capability to perform therapeutic water exercises. You can have the benefits of a heated spa and a swimming pool to help relieve your pains and make you stronger.
Get the Best of Both Installations
Have you considered installing an inground pool and a spa so you can host parties and enjoy relaxing jets? Save yourself the money, stress, and daily maintenance that comes with two installations; purchase and install a swim-spa to get the best of both worlds. Swim-spas come with jets, heated water, and room to perform many of the fun water activities and exercises you would perform in a spa and pool. You can also design your swim-spa with waterfalls, lights, and sound capability to create a fun outdoor experience.