When winter comes around, you may think your swimming days are over for quite a few months. However, with a swim-spa in Birmingham, AL , you can swim as much as you want, any time of the year. By owning a swim-spa, you can maintain your daily exercise and stress relief. Continue reading to learn about the year-round benefits you will enjoy with your new swim spa.
Maintain Your Exercise Regimen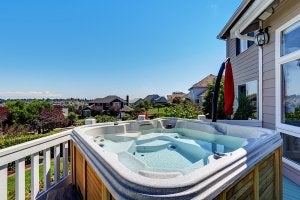 If your daily exercise is found in an inground pool, then you may dread the coming winter. Inground pools are often only used during the summer, which makes it difficult to maintain a steady workout regimen. You, like many other swimmers, may need the low-impact quality of the water to exercise comfortably. What kinds of indoor, low-impact exercise can you find during the winter months that give you the same health benefits as swimming in an inground pool? With a swim-spa, though, you can enjoy your swimming exercises year-round in heated water.
Enjoy Your Heated Spa
In addition to maintaining your exercise habits year-round, a swim-spa is a great solution for year-round parties. You, your friends, your kids, and the rest of your family can enjoy a fun day or night in your heated, backyard swim-spa any time of the year. A swim-spa is a great gathering tool for people to enjoy a holiday party or a simple get-together. Surprise your friends and family by telling them to bring their swimsuits for the next winter party you host. Everyone will be pleasantly surprised that they get to experience a heated spa any time they want.
Relax Your Muscles
Finding ways to relax is a crucial step to achieving a well-rounded and healthy life. Whether you deal with a stressful job, busy family life, or both, you need to find the time and a simple way to relax your muscles and ease your stress. A swim-spa is the perfect solution because you can enjoy it any time you want during the winter or summer.